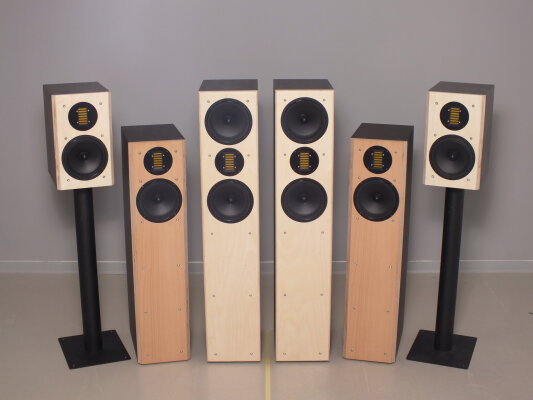 Emotion series
The Emotion series ... meanwhile a classic at blueplanetacoustic.
New: in the 2020 series, the already good Tang Band woofer is replaced by the Scan Speak 18W / 8434G00.
How does it sound A touch more precise and direct. The exchange was worth it ...
The AMT 60 remains. Because it can't be better. The AMT is used in finished boxes of the 5k Euro class.
From compact to large transmission line floor-standing boxes. There is a corresponding box for all rooms.
Classification: Absolute top class, high end. Very neutral reproduction. Suitable for all music. Rooms up to approx. 50 sqm.
High demands on the music material. For amplifiers in the upper quality range from 150 W.
---
---
---