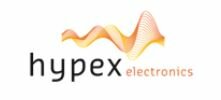 Hypex Fusion Plate Amps
Here is a selection of the popular Hypex Fusion Plate Amps.
The built-in amplifiers can of course be programmed by us for any speaker.
The programming is calculated according to effort.

Hypex Electronics offers power amplifiers, digital processing and conversion processors for professional as well as semi-professional users.

Whether you are planning active studio monitors, PA systems or audiophile products, Hypex certainly has a module in its portfolio that meets your needs.
The FusionAmp family:
The FusionAmp is our new plate amplifier range, powered our new mains powered NCORE modules. There are 1, 2 en 3 way systems available. Each with balanced and unbalanced analogue input. In addition to the analogue inputs, the one-way models have a high level analogue input, whereas the multi-way models have a digital input instead.
Abseits des sogenannten High End gibt es Verstärker die einfach...
---
---
---