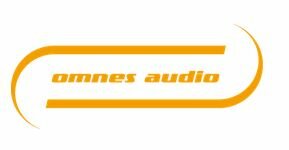 Omnes Audio
Like the capacity of man himself, the ability to perceive complex sound events depends on the particular form of the day.

Omnes Audio counters this fact with intelligent loudspeaker concepts that provide a clean signal to the ear according to the principle of Acoustic Guidance and thus form the best prerequisites for an unadulterated sound enjoyment. Highest engineering combined with highest craftsmanship precision are the basis of our philosophy:

3-dimensional sound reproduction fascinatingly close to the original ...
OmnesAudio wide rang speaker for the successful speaker...